We've Renovated!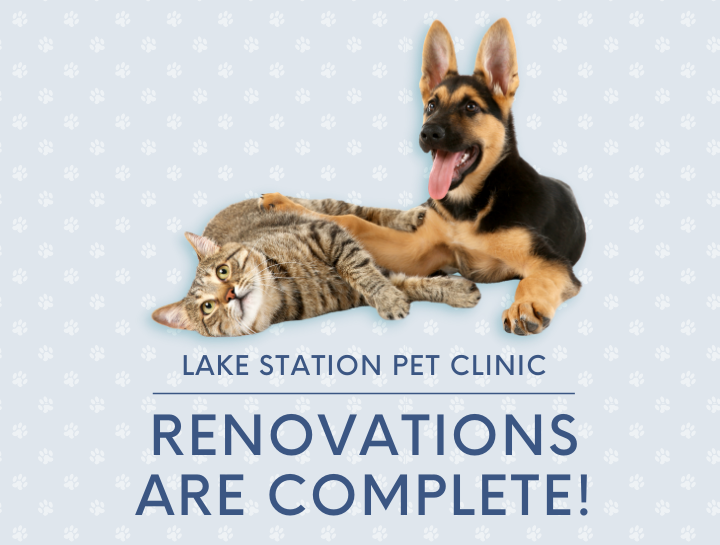 May 5, 2022
We are thrilled to announce that our renovations are complete!
Lake Station Pet Clinic has gone through many changes over the years but our core mission remains the same: to provide our patients with the highest quality of care possible. The newly renovated space will better support our ability to provide this high standard of care!

We now have three new exam tables with lifts, new flooring, an upgraded reception area, and a larger exam room. We're excited about these upgrades as they will allow us to provide better customer service to our clients.
Be sure to follow us on Facebook to see photos of our new and improved space and some behind the scenes of the renovation process.
Call (219) 962-8565 to schedule an appointment today! We can't wait to see you and your pets in our upgraded facility.