LOOKING FOR THE NEXT SUPERSTAR!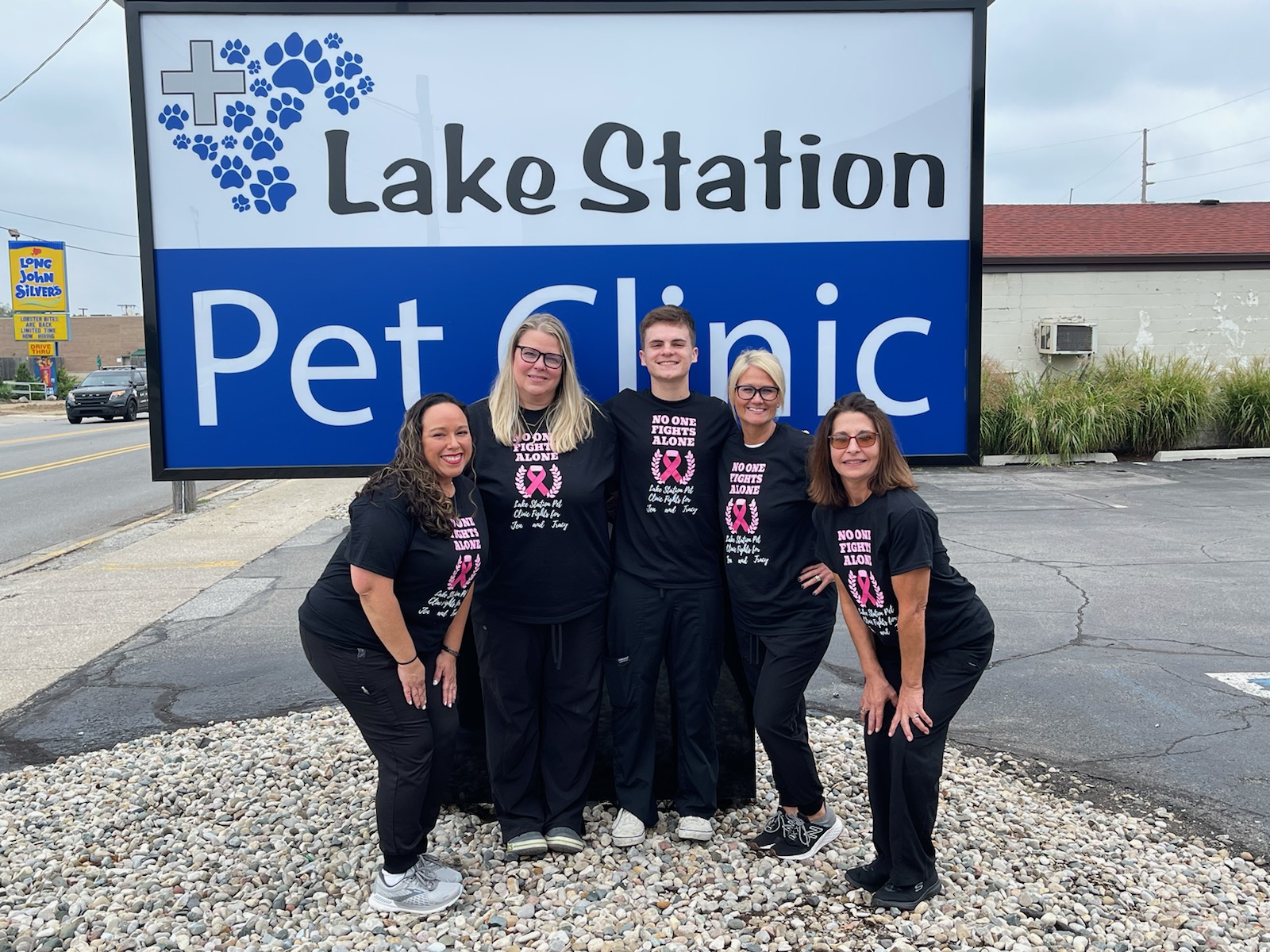 At Lake Station Pet Clinic, we are known for serving our patients and clients with compassion, empathy, and integrity.
Receptionist / Veterinary Assistant
Lake Station is looking to add friendly and dedicated Veterinary Assistant / Receptionist to our welcoming hospital team. The position plays an integral role in providing excellent care to our patients as well as providing outstanding customer service to our clients.
We are looking for individuals with a background in:
Customer service

Veterinary care or kennel work

Teamwork

Positive Attitude
[This is a part-time position with a flexible schedule – though rotating Saturday shifts and some nights will be required.] Responsibilities include taking phone calls, booking appointments, greeting clients, processing payments, assisting the veterinarians, pharmacy duties, restraining animals, cleaning, computer work and potentially a remote work days.
Benefits include competitive compensation, medical benefits (including health, dental and vision), 401(k), CE allowance, vacation, and so much more.
Our practice has a positive, wellbeing focused culture that we'd love to tell you about.
If you believe your values match those of our practice and you would like to be part of an outstanding team, we would like to hear from you. For inquiries regarding employment at Lake Station Pet Clinic, please contact:
Anna Smith
Hospital Manager
achilders-smith@vetcor.com